May and Pete Stehfest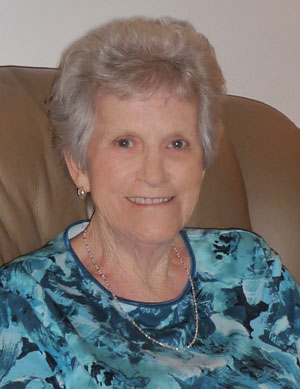 After graduating from Bible School in 1953 and completing a course in missionary medicine, Pete and May Stehfest flew out of Miami to Peru in July of 1956. There they spent the next 7-8 years church planting with the Shipibo and then the Cacataibo Indians. Asked to fill in temporarily as house parents to the missionary children of the South America Mission (SAM), they complied, little realizing that this would become a permanent assignment. They soon came to realize that this was the work for which God had anointed and called them. Ten of their seventeen years in Peru were dedicated to the care of missionary children in Tournavista, and the SAM Academy in Pucallpa. They endeared themselves to many of these children modeling a Christian home life as surrogate parents.
In 1973, while on furlough, May and Pete accepted a call to continue their house parenting skills in Venezuela, on loan to the Evangelical Alliance Mission (TEAM) where they served another ten years at the Christiansen Academy in Rubio, Venezuela. In addition to serving as house parents to high school girls, Peter's gregarious personality equipped him for a vital liaison role in managing all the visa/border/immigration work for both students and staff. During these years, Peter was also involved in local Hispanic churches, teaching, preaching and serving as mentor to many in both Peru and Venezuela.
In 1983 they moved to South Florida to be near to May's mother, who had been widowed in 1964. Without missing a beat, the Stehfests quickly integrated into the nearby Latin community, working from 1983-1995 with the Hispanic ministries of two local churches. They also supported the ministry of Calvary Bible Fellowship by serving on the board and assisting with the bookkeeping. In 1986 they joined the American Missionary Fellowship. From 1995 to the present they have been working with the Primera Misión Hispana of Delray Beach. Throughout his teaching and preaching ministry, Peter's love for the Hispanic brethren endeared him to many. While worshipping with them on Valentines Day, 2010, Pete at 82 years of age, was unexpectedly ushered into the presence of the Lord.
May lives close to her daughter, Carol, and continues to stay active, serving and supporting the ministries of the Primera Misión Hispana and Calvary Bible Fellowship. Pete and May were blessed with 4 children: Ruth, Carol, Paul and Wendy; and 6 grandchildren.