Dale and Betty Oxley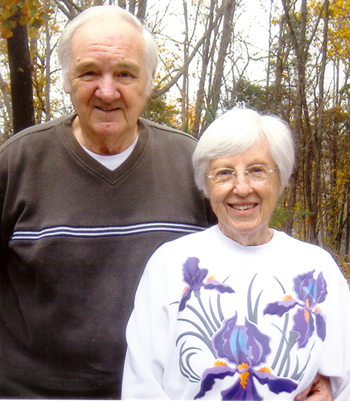 God first introduced Dale to Japan when he was stationed there as a member of the US Marine Corps. Dale was burdened for the people of this war-torn country. After training at Wheaton College, Dale and Betty traveled to Hitoyoshi, Japan in March 1952, and began more than 50 years of service among the Japanese.
Their ministry philosophy was simple: to start churches that would eventually become responsible for governing and supporting themselves and spreading the gospel of Christ. From the very beginning, the church would be guided to focus on Christ and His message, rather than a particular missionary, mission organization, or other foreign entity. This ministry philosophy was particularly influenced by 1 Corinthians 9:16-28, specifically verse 22: "I am made all things to all men; that I might by all means save some."
Dale and Betty kept busy in Japan. They began by starting a church in their home, eventually planting six churches led by Japanese believers. Two Bible kindergartens and a Bible camp ministry were begun as well.
Their ministry to the Japanese continued for the next fifty years until health reasons prevented them from traveling back to Japan.
Dale and Betty now live in Hermitage, Tennessee and have five adult children, fifteen grandchildren, and six great-grandchildren. They feel blessed by God that He has allowed them to spend these retirement years surrounded by family.