Parker and Lois Gamwell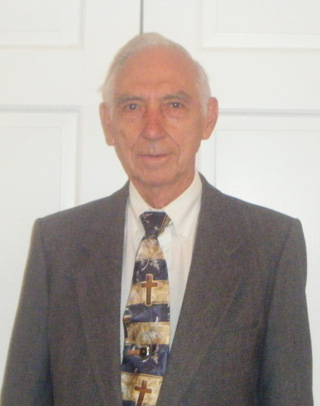 Parker and Lois Gamwell served as faithful missionaries to Mexico and the Southwestern United States for 58 years and have influenced countless lives with the good news of the Gospel.
After serving in the army during World War II, Parker moved with Lois to Minnesota, where they ministered as missionaries from 1946-48. The Lord then led them to Pennsylvania where Parker pastored three Bible churches from 1948-1950.
The Gamwells were called by God to Mexico in 1950 to begin work in remote mountain villages of Mexico. In the late 1950s, the Gamwell family moved to El Paso, Texas, but continued their ministry in Mexico. Parker traveled regularly to Mexico one or two weeks each month, with the family joining him on holidays and during the summer.
Over the years, the Gamwells had numerous ministries. One of their first ministries was a radio broadcast each Sunday to Mexico, Central and South America. Their writing and printing ministry provides books and tracts, all written by Parker, to believers in Mexico, Central and South America to be used for pastoral resources, Bible studies, Sunday School, evangelism, and much more. Their Christian literature and printing ministry recently expanded to Africa and India with translations in English, Spanish, French, Telugu, Hindi, and Chinese.
In addition to continuing the printing ministry, Parker teaches approximately 6-7 hours each week at various locations. During the week, Parker teaches classes of both men and women at the local jail, prison, and immigration facilities. The people are eager and excited to hear the gospel and learn about God's purpose for their lives. On Sundays and Thursdays, Parker teaches in a New Mexican church.
The Gamwells have seven grown children: Grace, Tom, Dan, Tim, Karl, Ruth, and Nancy, all of whom serve the Lord in a full- or part-time capacity; 29 grandchildren; and 19 great-grandchildren.

In August 2008, after struggling with her health for several years, Lois went home to be with the Lord. Throughout their years of ministry, Lois faithfully served alongside her husband, showing the love of Christ through her generous hospitality and kind spirit.
She was known to never speak unkindly about anyone. They were married for 65 years. Parker expects to continue in ministry until the Lord takes him home, too.