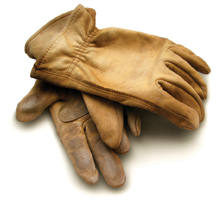 The Foundation for Retired Missionaries (FFRM) was started in 2005 when three men had a vision to provide financial assistance for retired Christian missionaries to help them meet their basic financial and medical needs.
These men, Mr. David Baggett, Mr. Chris Cupit, and Mr. Steve Edson, were then members of the same church in Alexandria, VA. It was through their church they were made aware of the special needs of retiring missionaries today.
In many cases for retiring missionaries, retirement savings opportunities are very limited. Some have no retirement at all. For older missionaries especially, their supporting mission organizations did not provide a retirement or pension, so they must rely on the continued support of faithful donors.
Additionally, these missionaries often find their individual financial support decreases substantially upon retirement as they are no longer considered part of "active ministry."
Those who went out into the mission field 40, 50 and 60 years ago now find themselves aging and, in some cases, incapacitated with health problems, with very little income or financial support.
FFRM exists to help these dedicated servants.
Growth has been steady and encouraging. FFRM now supports five retired missionaries, and we continue to search for new retirees to support.
FFRM is a fully volunteer organization. All administrative costs are covered by the board of directors, with 100% of all donations going directly towards assisting aging and retired missionaries.
Won't you consider helping in this important work?
More must be done. We are growing and need you to partner with us in this work.
In His Service,
Chris Cupit


President,
Foundation for Retired Missionaries